Batteries for EASY range and IPX 25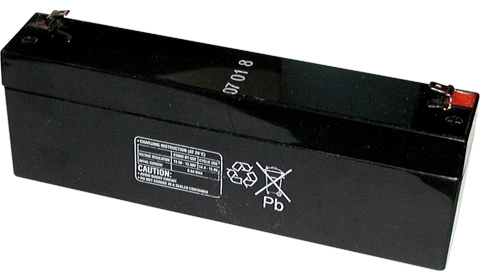 The SmokeCloak is installed with a lead acid battery insuring full smoke protection in the event of main power failure. The battery is from one of the worlds leading manufactures of maintenance-free lead acid batteries. This assures long service intervals, and low periodical costs.

The battery is especially designed for the operational conditions in alarm systems, with long stand-by periods and short intense energy loads.


Key words
Product specifications
Battery Type: NP2.1-12
Nominal Voltage V: 12
Capacity: 2.1 Ah
Dimensions: 178 x 34 x 67 mm
Weight kg: 0.90
Case stories