FL600 V DNA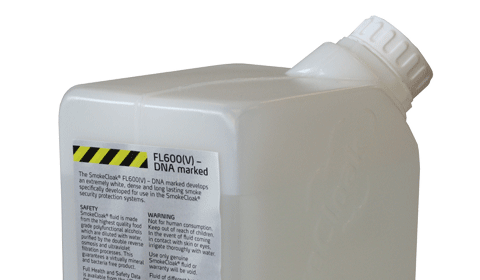 DNA fluid is the most exciting development since the conception of security fog. Now Smokecloak can not only protect your valuables we can also mark them, and the thieves, with a site specific DNA, adding an extra deterrent to any would be intruders that they can be linked to the site without any doubt proving their guilt.
Because the DNA is emitted in the cloud of fog it is distributed over a much wider area than traditional DNA spray systems that only cover and entry/exit doorway.
Smokecloak is the only fog security company able to offer this fog based DNA marking solution for your premises.
The installation is very simple and does not require any specialist tools.

Key words
Product specifications
Dimensions 1,7 Litre: 17,2cm x 13,7cm x 10,3cm
Vægt1,7 Litre: 1,85 kg
Case stories