Fluid FL600-VALI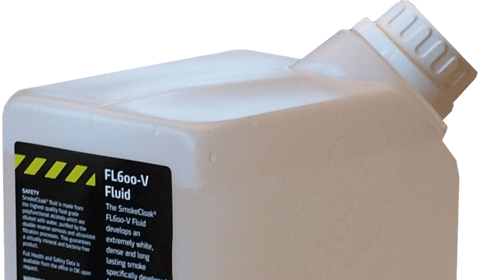 SmokeCloak FL600-V is specially made for
VALI range
and is an exclusively mixture of demineralised water and food grade glycols. The formula has been developed through many years of experience and R&D and gives a unique combination of density and hang time.
The SmokeCloak FL600-V fluid is very economical in use and requires just 0,45cc. to produce a cubic metre of SmokeCloak vapour. The typical hang time in a static air environment is around 45 minutes and the FL 600-V fluid creates a uniform sub micron particle size
The fluid is harmless and a full safety data sheet is available on request.
Key words
Product specifications
Dimensions 1,7 Litre: 17,2cm x 13,7cm x 10,3cm
Weight 1,7 Litre: 1,85 kg
Case stories