IPX 25 - Unbeatable security in warehouses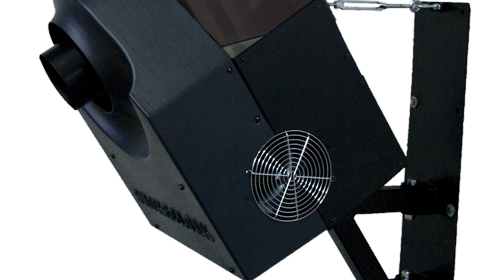 The SmokeCloak IPX 25 features a high capacity smoke generating unit that has been integrated with a rapid dispersal system so large volumes can be protected extremely quickly.
Depending on the size of the premises, multiple units can be used together and the system can be fully integrated with the IPL and IPA ranges of products.The SmokeCloak IPX range is fully compatible with, and can be integrated into, any modern electronic security system. The Cloaksensor, part of SmokeCloak's patented system, ensures that the correct level of vapour density is maintained during activation.

Customer safety is further enhanced by the SmokeCloak's automatic isolation system, which, when the host security alarm is unset, ensures that there will be no unwanted activations.

False alarms are prevented by the SmokeCloak verification facility, which requires an independent confirmation signal to be received, before vapour production commences.

A further safety feature is the provision of a fire alarm input circuit to prevent the unwanted activation of the Smokecloak after a real fire has been detected but before the burglar alarm has been activated.


Key words
Rapid vapour dispersal system
Attack resistant construction
Long hang time
Dry vapour production
Uses SmokeCloak FL600 fluid
Flexible and adjustable mounting system
Can be integrated with other SmokeCloak products
Microprocessor controlled electronics
Case stories