Trainer 501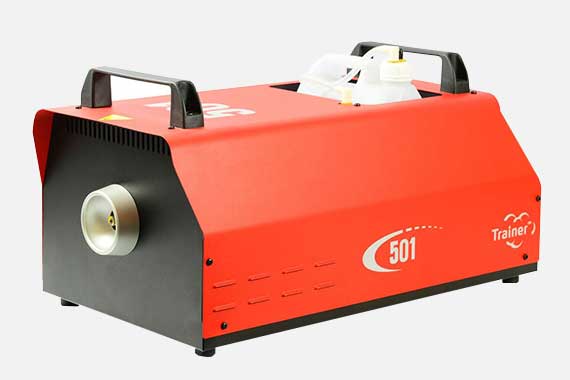 Designed to generate instant smoke in very large spaces, the Trainer 501 combines a unique range of features to create a variety of powerful smoke effects.
Water resistant, zinktech coded topcover, the Hi-Mass Vaporizing System guarantees even more output for longer periods, while maximum efficiency is still achieved, requiring only 1500 watts to produce a massive 1000 cubic metres of dense smoke per minute. A 9.5 litre container ensures long operational periods without refilling.
An on-board remote is also included, offering an auto-timer function, extendable by the 8x-mode function. The smooth 0 - 100% smoke output allows precision atmospheric control. This, coupled with the analogue link facility, permits multi-machine control from a single multifunctional controller.
Continuous output at reduced level.
Download datasheet